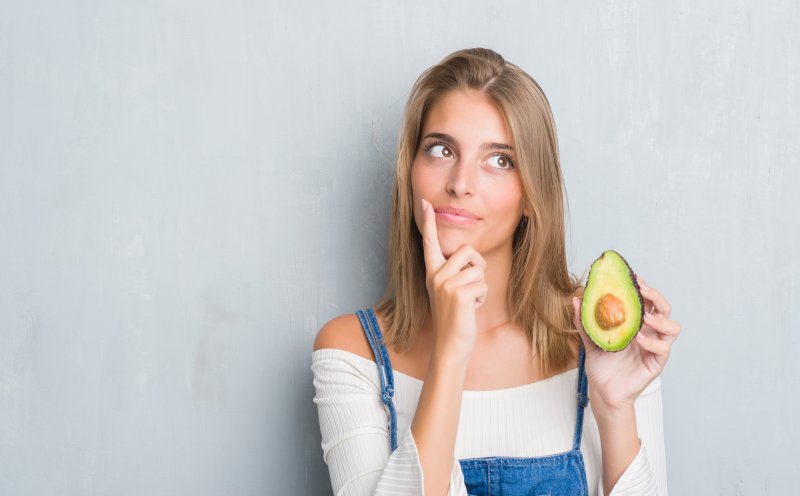 If you have stained, chipped, misshapen, gapped teeth, or all of the above, then veneers may be the ideal solution for you. These porcelain shells can conceal various dental flaws simultaneously, and they only take a couple of weeks to complete! However, while they can last well over a decade, you'll need to make some changes in your daily life to make the most of them, including your diet. Keep reading to learn three nutrition tips for ensuring longer-lasting veneers.
Avoid Foods That Are Too Hard or Crunchy
Although your pearly whites are incredibly durable, they can still be vulnerable to damage. One wrong bite and you may end up chipping or cracking one of your teeth. To reduce your risk of damaging your porcelain shells, you'll want to steer clear of hard and crunchy foods. These can include peanut brittle, hard candies, and even ice cubes, which can easily harm your temporary or permanent veneers. Instead, try sticking to meals that are much easier for chewing, such as mashed potatoes, chicken, and pasta.
Eat More Veggies & Fruits
Although veneers may not be susceptible to decay, your underlying teeth and gums can still experience problems. Not only will you want to keep your mouth clean every day, but you'll also want to get the vitamins and nutrients necessary to promote a healthier smile in the long run. For this reason, it's best to include more vegetables and fruits in your diet, such as fresh berries, apples, celery, sweet potatoes, and leafy greens. Some of these can even help keep your teeth clear of food particles and plaque, which can prevent discoloration and bacteria growth.
Stay Clear of Beverages High in Tannins
Veneers typically offer a virtually permanent teeth-whitening solution for your smile. However, this can only work if you practice proper care, such as brushing, flossing, and rinsing with mouthwash regularly. Though these porcelain layers are resistant to discoloration, it doesn't make them completely stain-proof. To avoid darkening your veneers over time, it's best to minimize or moderate how often you consume drinks that are high in tannins—particles that can easily stain your smile.
As one of the most comprehensive cosmetic treatments out there, veneers can provide the ideal upgrade to help you achieve your dream look. By keeping these dietary tips in mind, you'll be sure to enjoy a dazzling and healthier smile for many years to come!
About the Author
Dr. Arash Vahid grew up with a passion for providing exceptional dental care and continues to dedicate himself to the craft. He studied at the University of Michigan Ann Arbor and is an active member of multiple organizations such as the American Dental Association and the Academy of General Dentistry. If you'd like to know more about caring for your veneers or wish to schedule a visit, check out his website or call him at 201-962-8452.