Veneers – Ramsey, NJ
Make Your Dream Smile a Reality in Just Three Visits
From teeth whitening to Invisalign, there are multiple cosmetic dental services that can enhance your smile. However, very few can fix multiple imperfections at once. Veneers can! With this smile-transforming treatment, we can address stains, chips, gaps, and more – all in three visits or less. If you'd like to learn more about veneers, including the treatment process and the benefits they come with, don't hesitate to schedule a consultation with our team or read on.
Why Choose AV Dental Associates of Ramsey for Veneers?
5-Star Dental Team in Ramsey
Evening and Saturday Hours
Multiple Payment Options Available
What Are Dental Veneers?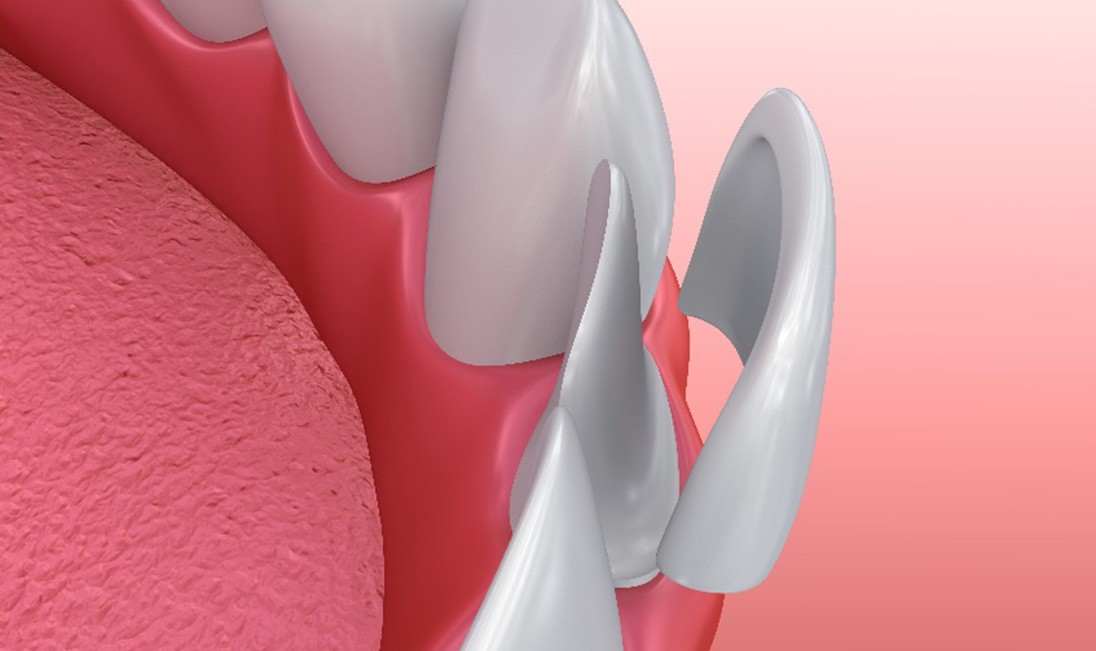 Dental veneers (commonly referred to as "porcelain veneers") are thin shells of high-quality dental materials. When bonded to the front-facing surface of your teeth, they can conceal several common imperfections including large chips, stubborn stains, misshapen teeth, and unsightly gaps. This isn't the only reason they are incredibly versatile, however. They can also be used for a complete smile makeover or to simply fix one flawed tooth!
The Process of Getting Veneers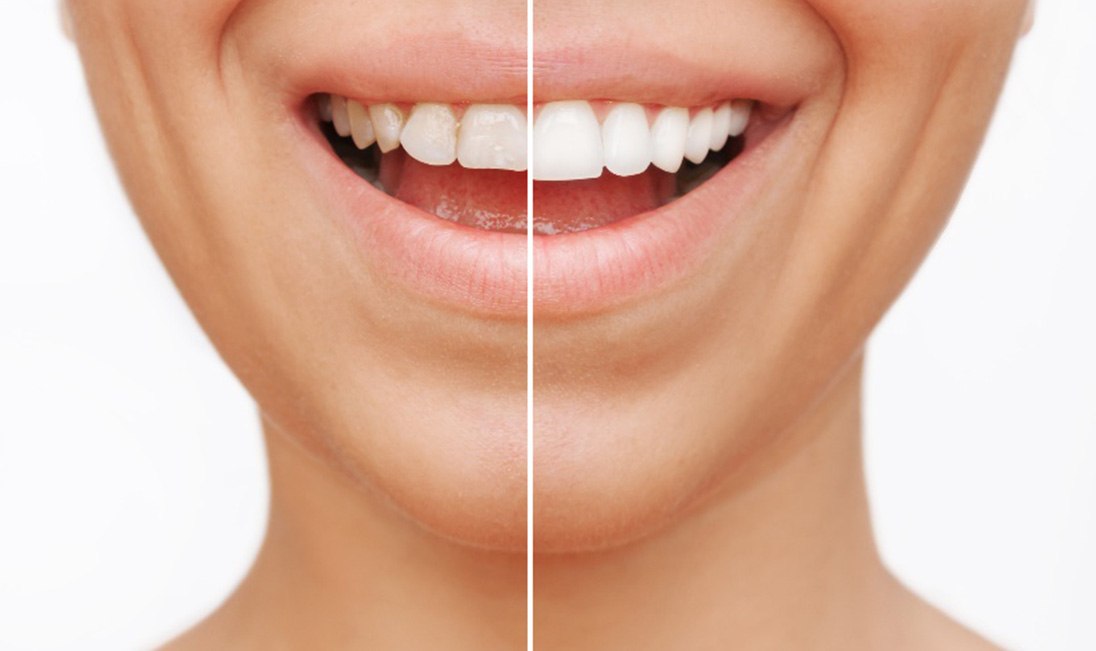 Step one is your consultation with Dr. Arash Vahid. After conducting an oral exam and learning all about your smile goals, he will be able to determine if you're a good candidate for veneers. If you are, then it will be time to start the preparation process. This involves solidifying the details of your treatment plan, removing a sliver of your enamel, and taking impressions of your teeth. All of this information will be sent to the dental lab so they can get to work on crafting your beautiful veneers. Since this process typically takes a few weeks, we will adhere temporary veneers to your teeth in the meantime.
Once the lab artisans have made your veneers and sent them to our office, you'll return for the final step: the placement. In addition to removing your temporary set, we will bond your permanent veneers securely in place before making any small adjustments that are necessary. Then, we will review how to take care of them, and your smile transformation will be complete!
The Benefits of Veneers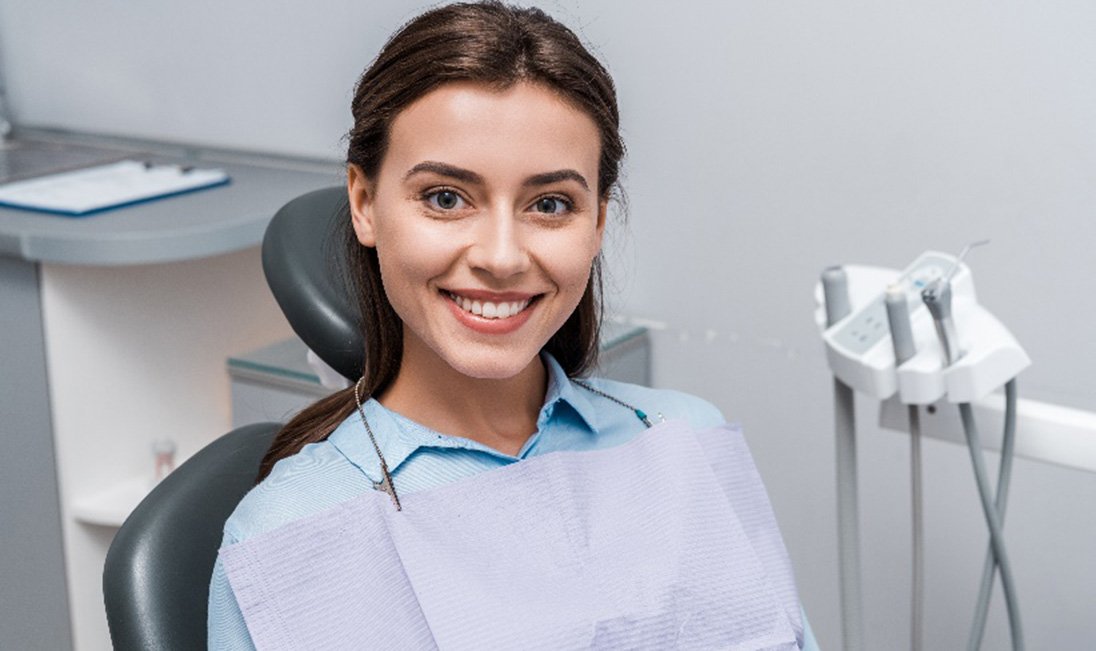 There are several reasons veneers are widely loved by patients and cosmetic dentists alike, including the fact that they:
Are versatile
Can be placed in three visits or less
Are completely customized
Can last for upwards of 30 years with proper care
Are able to address a wide range of dental imperfections
Deliver beautiful results
Are easy to care for
If you have smile goals that you're ready to pursue, then get in touch with our Ramsey dental team. Once you do, you'll be a big step closer to having the smile you've always wanted!
Understanding the Cost of Veneers
If you are interested in getting a price estimate, then the next step is simple: schedule a consultation with our Ramsey cosmetic dentist, Dr. Vahid. If, on the other hand, you want to learn more general information about the cost of veneers (or you want to continue your research until your appointment), then you also have the option to read on!
Cost vs. Cosmetic Dentistry: What's Right For Me?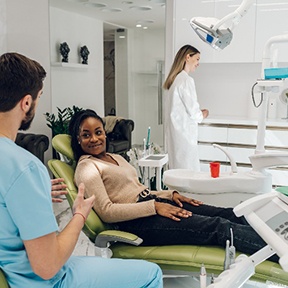 Typically, veneers require a higher upfront investment, which often makes patients second-guess if this is the best treatment for their smile and their wallet. We recommend comparing the cost of veneers to other popular cosmetic dental services to help determine the answer. Here's some helpful information to consider:
Braces – When it comes to addressing mild to severe cases of malocclusion, braces are hands-down one of the most reliable, effective, and safe treatments. It's worth noting, however, that veneers can also correct minor misalignment. Plus, unlike orthodontic treatments, they can improve the shape and shade of your teeth as well – in just three appointments or less too!
Teeth Whitening – If your teeth look yellow, then professional teeth whitening treatments may be the solution you've been looking for. Although they are powerful, safe, and custom, they won't address other imperfections, like misshapen or misaligned teeth. Furthermore, the results typically last for upwards of a few years while veneers can last for two decades or more.
Cosmetic Dental Bonding – There are several reasons this treatment is so popular, including that the process is completely painless and can be completed in a single visit. It also is one of the most cost-effective options upfront, which can help if you're on a budget. With all of that said, cosmetic dental bonding is usually only recommended for patients with small imperfections. Conversely, veneers can correct large chips, permanent discoloration, and other more prominent dental flaws.
Veneers – After reading through the above information, you can see that veneers offer numerous benefits, including a long lifespan, complete customization, and the ability to correct multiple dental imperfections at once. As a result, it's very likely that they are the best choice for your wallet and your smile!
How to Make Veneers Affordable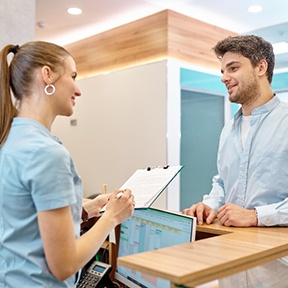 One of the easiest ways to make the cost of veneers more affordable is by choosing a payment plan with CareCredit or Sunbit Financing. These trusted third-party financiers offer several options, all of which will ensure that you don't have to pay for the entire price at once.
Our team also has our very own membership plan, which can help you save significantly on preventive, restorative, and cosmetic dentistry. If you'd like to learn more about the details of this financial solution and how it can help you save, get in touch with our team!
Veneers FAQs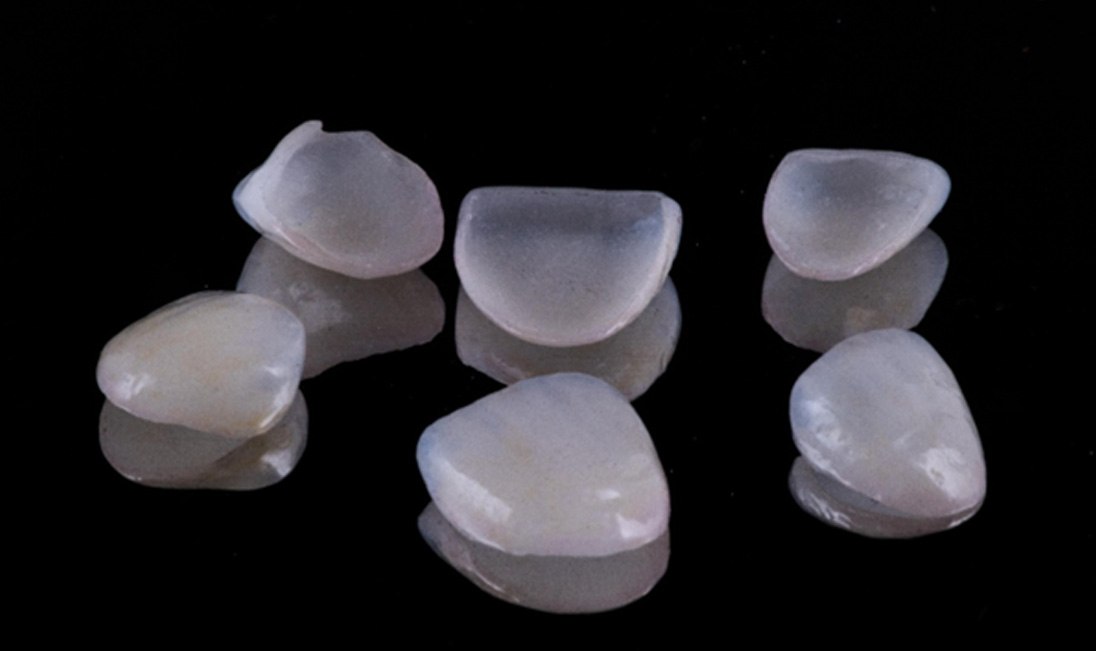 Veneers are highly recommended for making all kinds of cosmetic corrections. If you have been thinking about getting veneers recently, now is a good time to start learning more about them! The FAQs below include helpful answers to a variety of questions that people often ask about veneers; after reading them, we encourage you to get in touch with our office if there's anything else that you want to know about the treatment.
What Happens to the Teeth Under the Veneers?
The amount of enamel that needs to be removed to make room for the veneers is very small. Once your veneers are in place, they shouldn't cause any problems for your teeth. However, the risk of tooth decay will still be about the same, so you will need to continue to keep that area of your mouth clean by brushing and flossing at least two times a day. If you visit our office for a checkup, we can examine the teeth covered by veneers to make sure that there aren't any problems developing.
Is There Anything I Can't Eat with Veneers?
The answer depends on whether you're talking about temporary veneers or permanent ones. When it comes to temporary veneers, you will need to avoid:
Sticky foods that might dislodge the veneers.
Hard foods that might break the veneers.
Any kind of food or beverage that might leave a stain.
Once you get your permanent veneers, you'll be able to return to your regular diet, although it's still recommended that you stay away from overly hard foods as much as possible. On top of that, alcohol can cause problems for the material that keeps your veneers attached to your teeth, so be mindful of how much you're drinking.
Do Veneers Give You a Lisp?
Some people do indeed develop a lisp after getting veneers. Your teeth will be slightly thicker than before, so your tongue will have to re-learn the right way to move to make specific sounds. The problem will typically go away on its own, though the exact amount of time it takes can vary from case to case. Oftentimes, it helps to give yourself a little extra practice; try reading out loud or practicing speaking with a friend or family member.
Is There Anyone Who Shouldn't Get Veneers?
Veneers may not be recommended in your case if:
You have a cavity that has not yet been treated.
Your gums are swollen due to gum disease (which means your veneers might not fit like they're supposed to).
You grind your teeth at night, which could lead to your veneers becoming cracked.
Fortunately, the problems listed above can often be dealt with. For example, if you grind your teeth, a nightguard could help prevent further damage. Our team can walk you through any steps you might need to take before focusing on getting veneers.