Virtual Dental Consultation – Ramsey, NJ
Getting the Dental Care You Need from Home
Don't have time to stop by our dental office to see Dr. Vahid? Not to worry! With a virtual dental consultation in Ramsey, we can meet with you while you remain in the comfort of your own home. By following a few easy steps, our dental team can address your concerns and make recommended treatment solutions to improve the health and look of your smile.
How a Virtual Dental Consult Works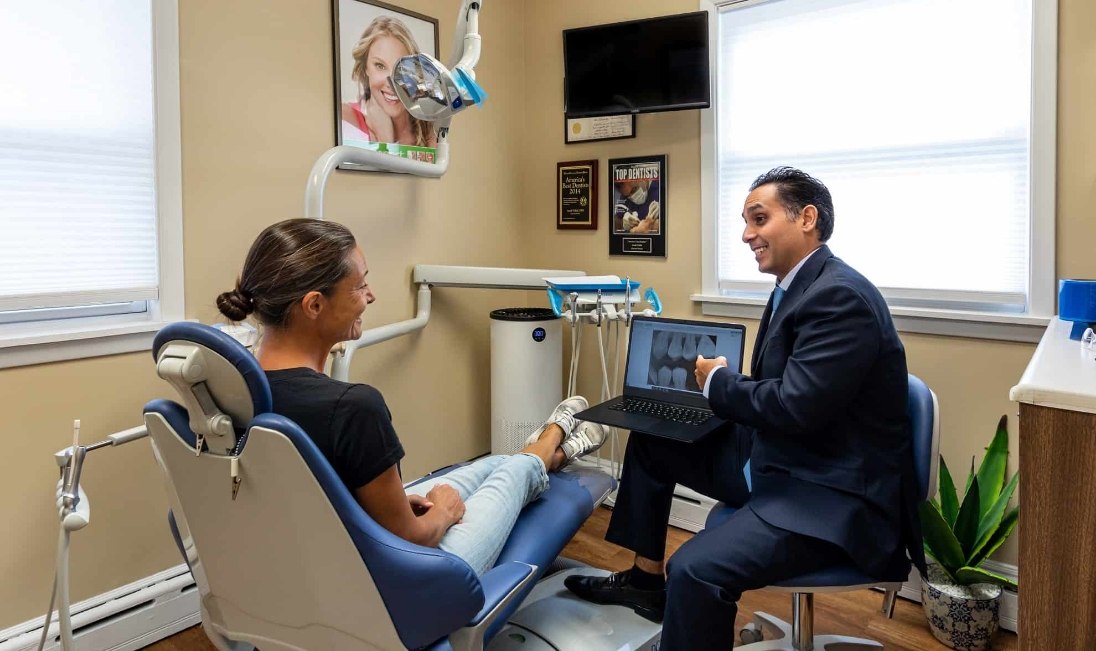 Upon uploading your personal picture(s), please share any thoughts or desires you have regarding your current smile.
Dr. Arash Vahid and his team will be in touch soon with customized recommendations and potential treatment options.
We can then schedule your consultation via video chat or in person at our Ramsey, NJ dental office location.
Let's Get Started!