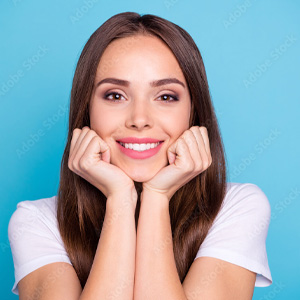 If your reflection has seen better days or you just want to switch things up a little bit, schedule a smile makeover consultation in Ramsey NJ.
It could be just what you need to give you a beautiful AND healthy smile with restorative and cosmetic dentistrywith AV Dental Associates of Ramsey NJ.
What is a Smile Makeover?
A combination of more than one treatment is what cosmetic dentistry is all about. Using bonding, enamel shaping, bridges or orthodontics smile makeovers are the best way to keep your grin for life.
Typically including more than one solution, it could include things like veneers and cosmetic dental crowns but that's not all.
For some a smile makeover could also mean dental implants, gummy smile repair and professional teeth whitening.
According to Dr. Arash Vahid from AV Dental Associates of Ramsey NJ, a smile makeover can change your life.
Getting Started with a Cosmetic Dentist
A smile makeover starts with a professional evaluation with your cosmetic dentist. You and Dr. Vahid will discuss your oral and overall health before making recommendations for your new smile.
If you would like to know sooner rather than later try the virtual smile design tool. This amazing solution allows your cosmetic dentist in Ramsey NJ to look at your smile before you meet in person.
All you have to do is take a selfie, answer a few simple questions and you are ready to go. When AV Dental Associates of Ramsey NJ receives your information he will go over everything received before scheduling a virtual or in person appointment.
A virtual smile design gets you one step closer to your new grin with recommendations delivered in person or virtually.
After you have discussed your options you will schedule an appointment for your first smile makeover session.
Some of the solutions that Dr. Vahid may recommend include:
Dental Implants
Porcelain Veneers
Inlays and/or Onlays
Crowns and Bridges
Cosmetic Dental Bonding
Enamel Shaping
Tooth Colored Fillings
Orthodontics
Oral Appliance Therapy
Gummy Smile Repair
Dr. Vahid has the skills you need and best of all it may not take as long as you had thought it would. With that being said the only way you will know for sure is to schedule an appointment for a smile makeover consultation.
Smile Makeover Ramsey NJ
If you would like to learn more about a smile makeover try the virtual smile tool or schedule an appointment. You will never know until you try.